The Maspeth Community -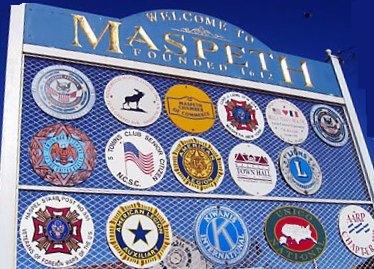 The Maspeth Lions Club has been dedicated to serving the Maspeth Community for over 40 years. Maspeth is a community that has thrived for many many years. The original deed issued by the colony of New Netherlands for the Maspeth area was in 1642. It is the oldest deed on Long Island. Then, Maspeth was home to, and named for, the Mespeatches tribe of Native Americans. In the 1600's, Dutch and English colonists settled along the Newtown Creek and founded Maspeth village, later absorbed by larger Newtown (Elmhurst). Today, the Maspeth Lions Club, as well many other neighborhood organizations proudly welcome visitors entering the community on the sign located at the Memorial Plaza (at Grand Avenue and the LIE) shown to the right. Present-day Maspeth is a neighborhood of families, small shops and businesses, and restaurants.
Maspeth is a community rich in history. Mount Olivet Cemetery, for example, dominates the area on the highest land in Maspeth. Mount Olivet, probably because of its incredible views of Manhattan, was once a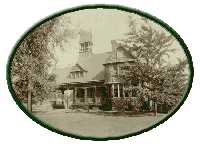 popular weekend destination to 19th Century Manhattan families. The first meeting to discuss the formation of the cemetery was on March 26, 1850 at the house of James Maurice in Maspeth. Mount Olivet's famous residents include cosmetics entrepreneur Helena Rubinstein Courielli and the 16 unidentified victims of the Triangle Shirtwaist Factory Fire. Maspeth also holds many long-standing neighborhood landmarks in the community, including Maspeth Federal Savings Bank, Iavarone Bros., Papavero Funeral Home, Maspeth Press and many others.
Maspeth is also a community known for great dining. Fame Diner, best known for its incredible breakfasts and family dining, is a long-standing eatery in Maspeth. O'Neills Restaurant offers great steaks, live off-track betting, breakfast, lunch and dinner, private parties and sports bar. Connolly's Corner, ABC Restaurant, Rosa's Pizza, Maspeth Pizza, Three Sons and many other ethnic restaurants provide some of the best polish, italian and irish dining around. Maspeth also is home to some of the best bake shops around, including Russo Bakery, Palermo Bakery, and the Glendale Bake Shop offering some of the best fresh italian bread and fine cakes and pastries.
Maspeth's Memorial Square, located in the heart of Maspeth and Grand Avenue and 69th Street is a memorial ground of plaques, benches and memorials that honor Maspeth Residents, Veterans and the Nineteen Firefighters from Maspeth's FDNY Squad 288, who died on 9-11. A new addition to the Memorial Square is the Walk of Honor, revealed Memorial Day 2006. The Walk of Honor pays tribute to Maspeth activists and visionaries who helped shape the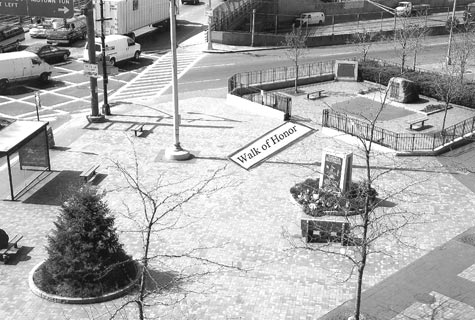 Maspeth Community. Among those honored are Maspeth Lions Joseph M. Papavero, Joseph E. Sikorski and Raymond Smith.
The Maspeth Community offers recreational areas to its families. These areas include the Frontera Park at 69th Street and the Long Island Expressway and Principe Park (formerly Maurice Park) located at Maurice Avenue and 54th Avenue. Here, Maspeth families enjoy swings, jungle gyms, sports fields and courts and seating areas.
Catholic Churches are abundant around and throughout Maspeth. Local parishes include St. Stanislaus, Holy Cross, Transfiguration, St. Adalbert's and Our Lady of Hope. Many Catholic Maspeth families support these parishes, as well as their youth programs and athletic associations.
Maspeth Lions Club Members honored in Maspeth's Walk of Honor (from left): Joseph M. Papavero, Joseph E. Sikorski, Raymond Smith.
---