The Lions Den
Newswire
Lions Update - October 2008

By: Joseph A. Papavero, Public Relations Chairman
(Note: See our News Articles in the Times Newsweekly and Queens Ledger Newspapers)
---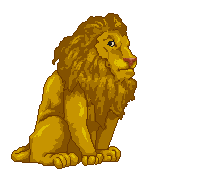 On Sunday, October 5th, 2008 the Maspeth Lions Club held their Bus Trip to Stonington Vineyards Winery in Stonington, Connecticut and to Mohegan Sun Casino. The trip was an incredible success for the club and an enjoyable day filled with wine tasting, casino gaming, entertainment, food and much more. Two coach buses full of Lions members and neighborhood friends arrived at Stonington Vineyards at about 12 PM. There, guests were divided into 2 groups to be given guided tours of the winery. Tour guides gave Lions guests an informative background on the different wines produced by the vineyard and how each of them are made, aged and bottled. They explained how different grapes were harvested at particular times of the year and aged in vats of different materials to bring out certain flavors and aromas. After the tour, each person was able to taste the several different varieties produced by the vineyard each year. Guests who liked a particular wine were afforded the opportunity to buy a glass or bottle of the wine. At the end, all were able to take home their tasting glasses as a souvenir! From there, the buses headed to Mohegan Sun Casino for a 5-hour excursion, including a free buffet voucher and several gaming vouchers. Many of our Lions members and friends came home winners and everyone enjoyed the trip.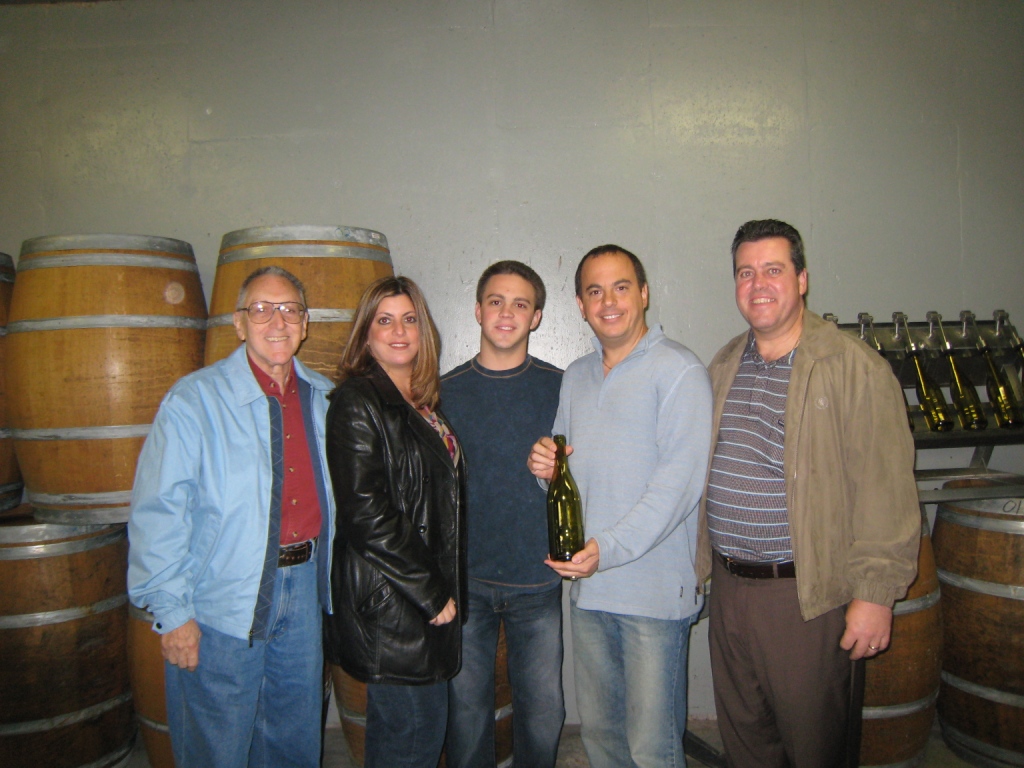 Lions Joe Licari, Joe Papavero Jr., Dr. Robert Marchese, Joe Papavero Sr. and Lions' guest Lisa Imperato
Lions Bus Trips have become a regular event with the club and, now, the Lions plan to take 2-3 bus trips every year to different destinations. Some future destinations may include Atlantic City, Mohegan Sun, Foxwoods and others as well as Vineyards & Wineries and other attractions nearby. The Lions Bus Trips help the club to raise necessary funds to support their community events and charitable programs. Recently, the Maspeth Lions just donated $250 to the Juvenile Diabetes Research Foundation. Lion Deborah Cox is active in this foundation and provides the club with several opportunities throughout the year to donate to this worthy cause. The Lions also donated $250 to the St. Mary's Children's Hospital's Van Program, which helps provide transportation to the children treated and cared for by the hospital. On November 1st, the Lions will be cooking at a local homeless shelter in Queens to provide warm meals for those who go hungry, especially as the winter approaches.
The Lions Club is now planning for their Halloween Ragamuffin Parade, which will take place on Friday, October 31, at 7 PM (the evening of Halloween). The parade will begin at Maspeth Federal Saving Bank parking lot (corner of 69th Street and Grand Avenue) at 7 PM sharp, and will process to St. Stanislaus Parish Hall (corner of 61st Street and Maspeth Avenue). Every year, the Ragamuffin Parade invites all children and their families to come dressed in their Halloween costumes and march down Grand Avenue. At the end of the parade, all participating children are given a free trick-or-treat bag, filled with candy, small gifts and coloring books. There will also be free raffles and prizes given away and awards given out for costumes. The Lions invite all of our local families to come join us – Come in Costume, Leave with Candy!
The Maspeth Lions Club also invites friends, neighbors and anyone interested to join them in celebrating their 30th Annual Charter Night Dinner-Dance at Russo's on the Bay on Wednesday, December 3rd, 2008. Every year, the Lions hold their Charter Night dinner dance to help raise funds for the club's various projects and to celebrate the successful year that has passed. There will be raffle tickets sold for cash prizes of $5,000; $1,000 and 3-$500 prizes to be given out at the event. This year, the club is celebrating its 30th year of charitable, social responsibility to the Maspeth Community. For more information, please call Lion Joe Papavero at (917)559-0707. Please come join us!
On December 6th, the Lions will be visiting Midway Nursing Home for their annual Christmas visit.
On December 20th, the Lions will hold their annual Christmas party for the children of Hour Children, an organization that helps children in need. The Christmas party will take place at St. Stanislaus Parish Gymnasium, where children will enjoy fun, games, entertainment, food and a special visit from Santa Claus himself.
The next meeting will take place on Thursday, October 23rd, at 7 PM at O'Neill's Restaurant, located at 63-33 65 Place in Maspeth. November meetings will take place on November 6th and 20th at the same time and place. Feel free to just stop into one of our meetings – The Maspeth Lions Club is always looking for new members and, in fact, encourages new members to join now! We are looking forward to meeting you and welcoming you into our club!
---