The Lions Den
Newswire
Lions Update - October 2007

By: Joseph A. Papavero, Public Relations Chairman
---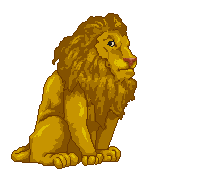 The Maspeth Lions club has been busy lately in its community programs and neighborhood activities. So far, this year, they have sponsored and participated in two very successful Maspeth street fairs. By running their popular Iavarone Bros. Sausage & Peppers stand (below), the Maspeth Lions have raised significant funds at the street fairs to contribute to their various charitable causes. For example, this year, the club recently purchased Regis, a Seeing-Eye Dog, who will be trained and developed to aid and serve a blind person. The dog was named in memory of late Lion Joe Sikorski, as he always held the memories of his alma-mater, Regis High School, very dear to him.
Another very worthy cause that the Maspeth Lions have contributed to is the donation of a special type of Recaro Young Start car seat to a local three year-old girl who suffers from Cerebral Palsy. The seat was donated through the St. Mary's Hospital for Children to the family of the child and will help provide the child with the adequate head support she needs as she is soon to begin the Preschool of Special Education where she will continue to receive the aid and assistive services she needs. The Maspeth Lions Club wishes the child and her family all the best and hopes she successfully receives all the care she needs that may help her get through her condition as easily as possible.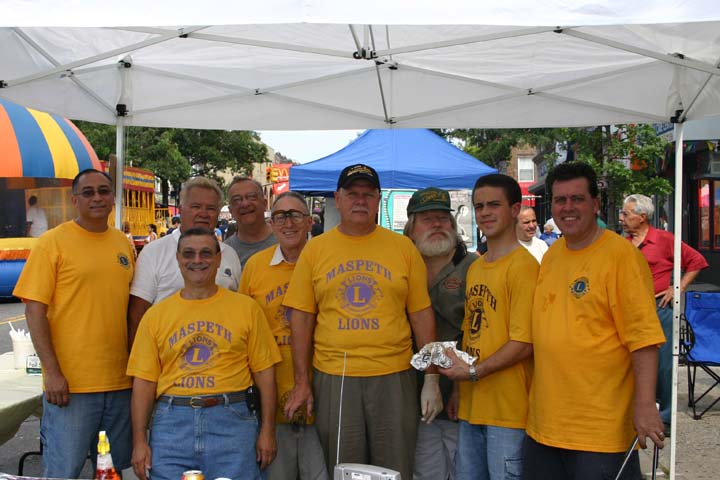 Photo from left: Murray Molina, Joe Grippo, Charles Garofalo, Robert Vollkommer, Joe Licari, Joe Abramaitis, Peter Wolyniec, Joseph Papavero Jr., Joseph Papavero Sr.
The Maspeth Lions are also pleased to announce that there are many exciting events approaching, such as the Halloween Ragamuffin Parade on October 31st, and the Maspeth Lions Charter Night Dinner on November 1st. The Halloween Ragamuffin Parade annually welcomes children of all ages and their families to process with the Lions from Maspeth Federal Savings Bank to St. Stanislaus Parish where all will receive a Halloween Trick-or-Treat Gift bag courtesy of the Lions Club. The Maspeth Lions also urge everyone to help support the club by purchasing a raffle ticket for the chance to win up to $7,000 in cash prizes in their annual Charter Night drawing on November 1st to be held at Russo's On the Bay (Winners need not attend to claim prizes). They are eager that the drawing will be a success and will make it possible for them to make more donations and contributions to various organizations in need.
Among these upcoming events and donations include the annual Christmas Party held at St. Stanislaus Church for underprivileged children. Every year, the Maspeth Lions Club holds this holiday party, for the children of St. Vincent DePaul, filled with fun, games, entertainment, food and a special gift-bearing visit from Santa Claus himself. Other activities the club holds are the Summer Fishing Trip for the children of St. Mary's Hospital for Children, the Atlantic City and Vineyard Bus Trip (all are welcome), the Pancake Breakfast at St. Stanislaus Church, Maspeth Street Fairs, the Maspeth Memorial Day Parade, the Defensive Driving Course, Juvenile Diabetes Foundation and many others.
The Maspeth Lions Club is always looking for new members and, in fact, encourages new members to join now! If you are interested in joining the club or just wish to purchase a raffle ticket for our upcoming Charter Night, please contact Lions Public Relations Chairperson Joseph Papavero Jr. at (917)559-0707, visit our website at www.maspethlions.org, or email us at lions@maspethlions.org. Feel free to just stop into one of our meetings held at 7 PM on the Second and Fourth Thursdays of every month at O'Neill's Restaurant, located at 63-33 65 Place in Maspeth. We are looking forward to meeting you and welcoming you into our club!
---