The Lions Den
Newswire
Lions Update - September 2008

By: Joseph A. Papavero, Public Relations Chairman
---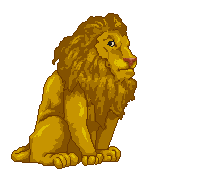 On Thursday, August 28, 2008, the Maspeth Lions Club held their annual installation meeting to install new officers and membership chairs. The meeting was held at O'Neill's Restaurant in Maspeth and was well attended by members and their guests. In addition to Lions and their families, there were several special guests that attended the meeting. Among the guests were Senator Serphin R. Maltese and Councilman Anthony Cuomo. The Lions were honored to have them in attendance as they jointly swore in the new officers for the upcoming year. The Lions would like to thank Senator Maltese for presenting the certificates and also would like to thank Councilman Cuomo for his help in fighting the recent ticket blitz that targeted the Lions, Kiwanis and Maspeth Chamber of Commerce for posting signs to promote the Maspeth Community Street Festival. The Lions were also very grateful to have Father Paul Wood from St. Stanislaus Church in attendance to lead us in prayer and share in the evening's festivities. Father Paul has been an instrumental figure in helping revive St. Stanislaus Parish and the Lions thank him for all of his efforts on behalf of the Maspeth community.
Among the new officers positions were as follows: Lion President, Joseph Abramaitis; Treasurer, Joseph Papavero Sr.; Secretary, Joseph Licari; Recording Secretary, Peter Wolyniec; Membership Chair & 1st Vice President, Robert Marchese; 2nd Vice President, Charles Garofalo; 3rd Vice President, Michael Locascio Sr.; Public Relations Chairperson & Tail Twister, Joseph Papavero Jr.; Lion Tamer, Edward Bivona; Chairman of the Board & Immediate Past President, Robert Vollkommer. The Maspeth Lions thank you all for your hard work and dedication.
In addition to the installations, several members were presented with awards for their outstanding service to the club. Dr. Robert Marchese was presented an award in recognition of overall outstanding service to the club and his dedicated work on a number of individual projects.
The Lions were also happy to welcome Deborah Cox. Deborah has made great efforts and achieved great success in raising funds to benefit Diabetes. She presented the Lions with an invitation to the JDRF Diabetes Walk on October 26th, 2008 in Flushing Meadows-Corona Park, Queens. The Lions are also looking forward to her joining the club in the very near future.
The Lions Fishing Trip on August 19th went extremely well and truly was a great success. The Maspeth Lions were joined by the children of St. Mary's Children's Hospital for a day of fun in the sun aboard the Freeport Dolphin fishing charter. The trip was well attended by both parties as over 30 children attended and all caught a fish! Each child received a metal for their catch and had a great time.
The Maspeth Grand Avenue Street Festival took place on September 7, 2008 and was a successful fundraising event for the Maspeth Lions. One again, the club manned their famous Iavarone Bros. Sausage & Peppers Hero Stand at the intersection of 69th Street and Grand Avenue. Through their efforts, the Lions raised a substantial amount of funds earmarked to support upcoming charitable works. These works include those such as the Children's Christmas Party, Midway Nursing Home Visit and other charitable donations to be made to various groups. The street fair was an overall success filling Grand Avenue with food vendors, entertainment, games, and much more. It brought out the best of the Maspeth Community and provided for a day of family fun for all ages!
The October 5th bus trip to Stonington Vineyard & Winery and Mohegan Sun will soon be sold out! The two buses are filling up very fast and, anyone that has not yet reserved their spot is asked to do so as soon as possible before space runs out. Reserve your spot on the bus - capacity is limited!
The Lions also have many activities, projects and events scheduled for the remainder of the year. Here is a list of upcoming dates and a description of each event:
October 31 – Halloween Ragamuffin Parade. Come join the Maspeth Lions and the families and children of Maspeth for a Halloween Parade down Grand Avenue. Each child will receive a bag of tricks & treats.

December 3 – Maspeth Lions 30th Annual Charter Night Dinner Dance at Russo's On the Bay. Join us for our annual celebration. Get your tickets now!

December 6 – Midway Nursing Home Christmas Visit.

December 20 – Children's Christmas Party at St. Stanislaus Parish Gymnasium. A party for the Hour Children filled with fun, games, food and a special visit from Santa Claus!
The Lions will provide updates and more information as it gets closer to the date of the event. For more general information or questions about the Maspeth Lions Club, please call Lion Joe at (917)559-0707 or email lions@maspethlions.org.
Our September meetings will take place on Thursday, September 11, 2008, and Thursday, September 25, 2008 at 7 PM at O'Neill's Restaurant.
The Maspeth Lions Club is always looking for new members and, in fact, encourages new members to join now! If you are interested, please contact Lions Public Relations Chairperson Joseph Papavero Jr. at (917)559-0707 or email us at lions@maspethlions.org. Feel free to just stop into one of our meetings held at 7 PM on the Second and Fourth Thursdays of every month at O'Neill's Restaurant, located at 63-33 65 Place in Maspeth. We are looking forward to meeting you and welcoming you into our club!
---