The Lions Den
Newswire
Lions Update - June 2013
By: Joseph A. Papavero, Public Relations Chairman
(Note: See our News Articles in the Times Newsweekly and Queens Ledger Newspapers)
---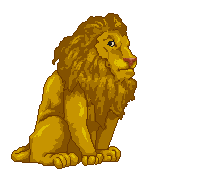 Local Students Awarded for Community Service
By Joseph A. Papavero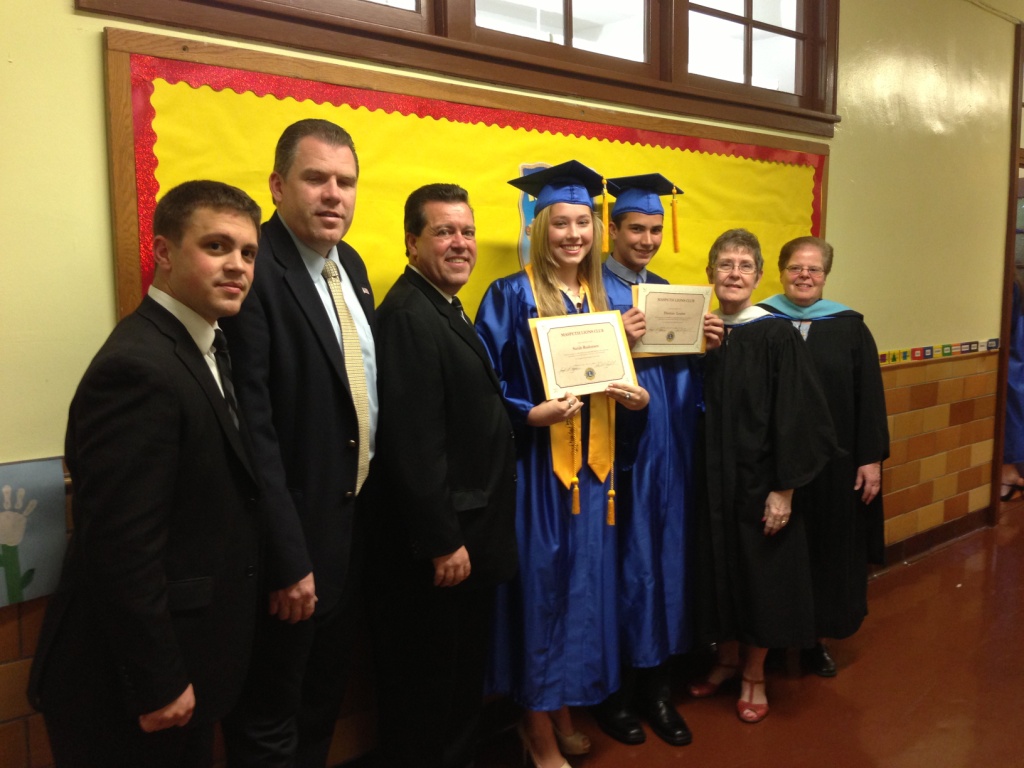 Joseph A. Papavero, Mike Aylward, Joseph B. Papavero, Sarah Rudomen, Thomas Louisa, Linna McDonald and Sr. Rose Torma from St. Stanislaus School
The Maspeth Lions Club presented Community Service Scholarship Awards to graduating 8th Grade Students of the Class of 2013 from three area elementary schools Ė St. Adalbertís, St. Stanislaus and Our Lady of Hope. The awards were presented to the winning students at each of the schoolsí graduation ceremonies this past week. The $2400 in scholarship money ($800 per school) was awarded for outstanding community service and continued participation in community projects and activities displayed throughout the school year.

This yearís scholarship winners were presented with their scholarship check and certificate and commended on their accomplishment.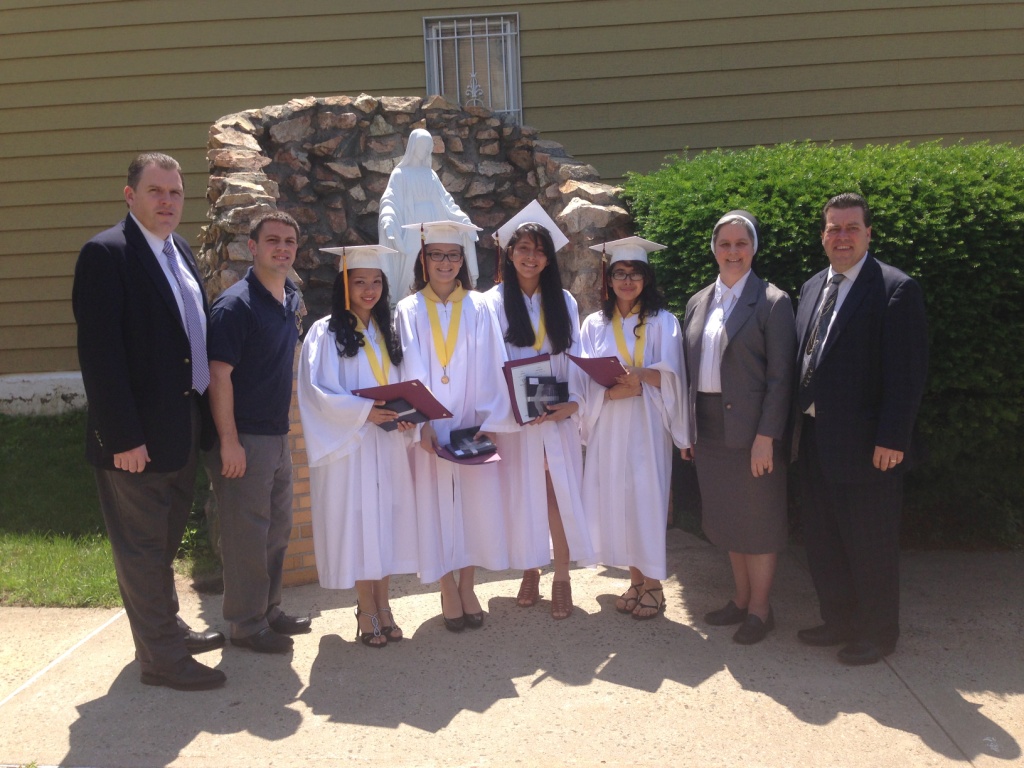 Mike Aylward, Joseph A. Papavero, Karen Ollano, Jessica Colin, Ariana Medina, Alia Via, Sr. Kathleen Maciej from St. Adalbert
The winners were as follows along with their chosen high school for the coming year: Sarah Rudomen (Archbishop Molloy) and Thomas Louisa (Msgr. McClancy) from St. Stanislaus; Patrick Gradzki (Cathedral Preparatory) and Emma McClean (St. Francis Preparatory) from Our Lady of Hope; and Karen Ollano (Archbishop Molloy), Jessica Colin, Ariana Medina (St. Johnís Preparatory), and Alia Via from St. Adalbertís.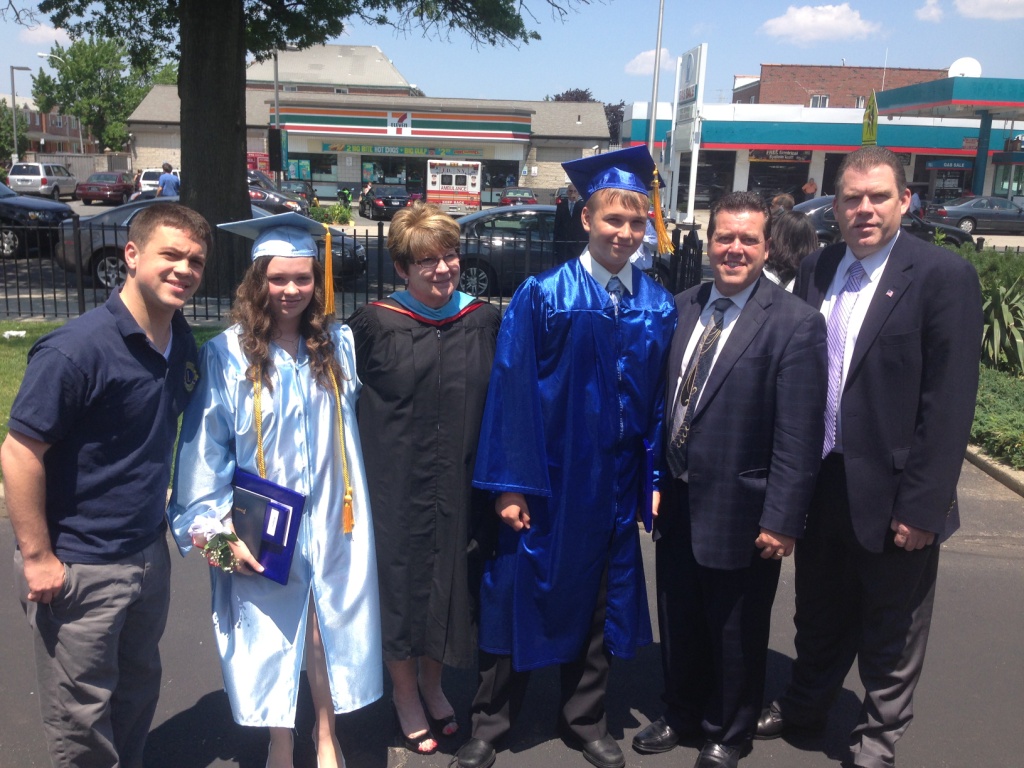 Joseph A. Papavero, Emma McClean, Ms. Michele Krebs, Patrick Gradzki, Joseph B. Papavero and Mike Aylward from Our Lady of Hope.
---