The Lions Den
Newswire
Lions Update - June 2012
By: Joseph A. Papavero, Public Relations Chairman
(Note: See our News Articles in the Times Newsweekly and Queens Ledger Newspapers)
---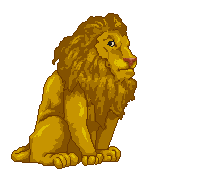 New Lions Members Inducted
By Joseph A. Papavero
On Thursday, June 7th, the Maspeth Lions Club inducted three new members into their club. Angela Mann, Vinny Allocca and John Considine were all sworn in by Maspeth Lions member and Zone Chairman Joseph Abramaitis.
Angela Mann is a hairstylist and proprietor of Grand Salon & Spa on Grand Avenue here in Maspeth. Vinny Allocca and John Considine are both retired residents of Middle Village. The club is very excited to welcome these new members and continue on with the growth of the Maspeth Lions. The Lions will need continued growth in membership to carry on their diligent course of activities and programs directed toward raising funds and providing aid to the many charities they work with.
Recently, the Lions presented scholarship prizes to several students from local elementary schools who exhibited excellence in community service. The recipients of these community service awards were: Robert Feliciano, Sarah Gallagher, Marie Ivers, Logan Powers and Amy Vesey of St. Stanislaus School; Alejandro Montoya, Lauren Nina Peralta and Donagh Gallagher of St. Adalbert's School; and Niamh Girdusky and Daniel Marchese of Our Lady of Hope School.
Lions members participated in the June 10th Maspeth Street Festival, once again raising money by hosting their Sausage & Peppers stand in front of Iavarone Bros. The Lions used this event to help support contributions to the Guide Dog Foundation and the Wounded Warriors Project for injured veterans returning home from active duty. The Lions acknowledge Iavarone Bros. for donating the sausage, Frank's Deli for donating the peppers and onions, 69th Street Distributor for donating the ice and beverages, and for Rosa's Pizza for assisting with the bread, helping to maximize funds raised by the club.
The Lions also made a contribution in support of Scout Master and fellow Maspeth Lion Rusty Valle's Cub Scouts Pack 327 in their annual Pinewood Derby. Every year more than a million Cub Scouts and adult partners team up to participate in a Pinewood Derby, an event in which a coach and a Cub Scout design, carve, paint, weigh, refine and race a wooden car. Through working together, a bond of partnership is created and Cub Scouts build confidence and take pride in their own growing skills and hard work.
On August 5th, the Lions will be attending Visions Lions Family Day, an event of the Visions VCB organization. The Maspeth Lions donate to Visions, through Maspeth Lion member and a Visions Leader Khalid Musa, which provide an array of services to the blind and visually impaired, such as summer camps, learning services, rehabilitative services and the Visions Center for Blindness, which helps people learn to cope and live with their disability and provides opportunities for independence through creative and enjoyable outlets, orientation to new surroundings, physical activities, group experiences, skill development and support. Lions Family Day will be held at the Visions Center on Blindness in Rockland County, NY.
The Lions have also pledged a monetary donation to the Relay for Life, to be held at Juniper Park in Middle Village on June 23rd. The Relay for Life is a walk that goes on throughout the night to bring awareness and raise money for cancer research. The event is filled with fun activities, music, food and entertainment. In this event, the Lions and all participants remember those who have fallen victim to cancer and hope to boost cancer research efforts.
As always, the Lions are encouraging and welcoming new members. Anyone who is interested in joining the Maspeth club could contact Joseph Papavero at (718)651-3535, or feel free to stop into one of our meetings on the 2nd and 4th Thursdays of each month at Connolly's Corner at 7:30 PM. Meetings are subject to change, so please verify before coming.
---