The Lions Den
Newswire
Lions Update - June 2009

By: Richard Kichinski, Lions-HOPE Chairman
(Note: See our News Articles in the Times Newsweekly and Queens Ledger Newspapers)
---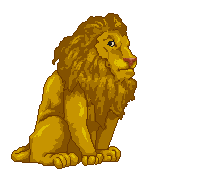 The Maspeth Lions Club, besides contributing canned goods from membership donations, presented a $300 check to Project H.O.P.E. for their weekly program of feeding the area's homeless. Project H.O.P.E. (acronym for Homeless Outreach Project Embraced), also known as Help Out People Eat, was established on December 8, 2008 and is based at Transfiguration R.C. Church on 56th Drive in Maspeth. Deacon Arthur Griffin and volunteers meet in the church hall every Monday and Tuesday at 1 PM following the church's daily noon mass. Every Monday, an "eat-in" is held, where the homeless can enjoy a hot meal and sandwiches. On Tuesdays, volunteers hand out sandwiches and beverages outside on the street. Canned food baskets are located in the rear of the church for donations and there is also a place for volunteers to sign up.
Deacon Arthur Griffin (left) accepts a check and a handshake from Lions Chairman Richard Kichinski (right) with volunteers.
The Maspeth Lions Club, established in 1978, meets every Second and Fourth Thursday of each month at 7 PM at O'Neills Restaurant, located at 64-21 53 Drive in Maspeth to plan future projects and give back to the Maspeth Community. Come join us at our next meeting on Thursday, June 11 or Thursday, June 25.
---