The Lions Den
Newswire
Lions Update - April 2011
By: Joseph A. Papavero, Public Relations Chairman
(Note: See our News Articles in the Times Newsweekly and Queens Ledger Newspapers)
---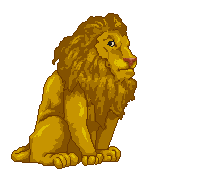 Each Easter Sunday morning, the Maspeth Lions Club and Knights of Columbus gather together to deliver meals on wheels to a number of Maspeth residents. This Easter, the two groups delivered meals to 66 of Maspeth's elderly, homebound and needy families. The list of meal recipients is provided by the Maspeth organization Polonians Organized to Minister to Our Community (POMOC).
The hot food, side dishes and meal-bag contents are provided by three local restaurants and caterers: Frank's Deli, O'Neill's Restaurant and Three Sons Restaurant & Pizzeria. These meals are provided three different occasions throughout the year on Thanksgiving, Christmas and Easter and usually reach about 65-70 people each time.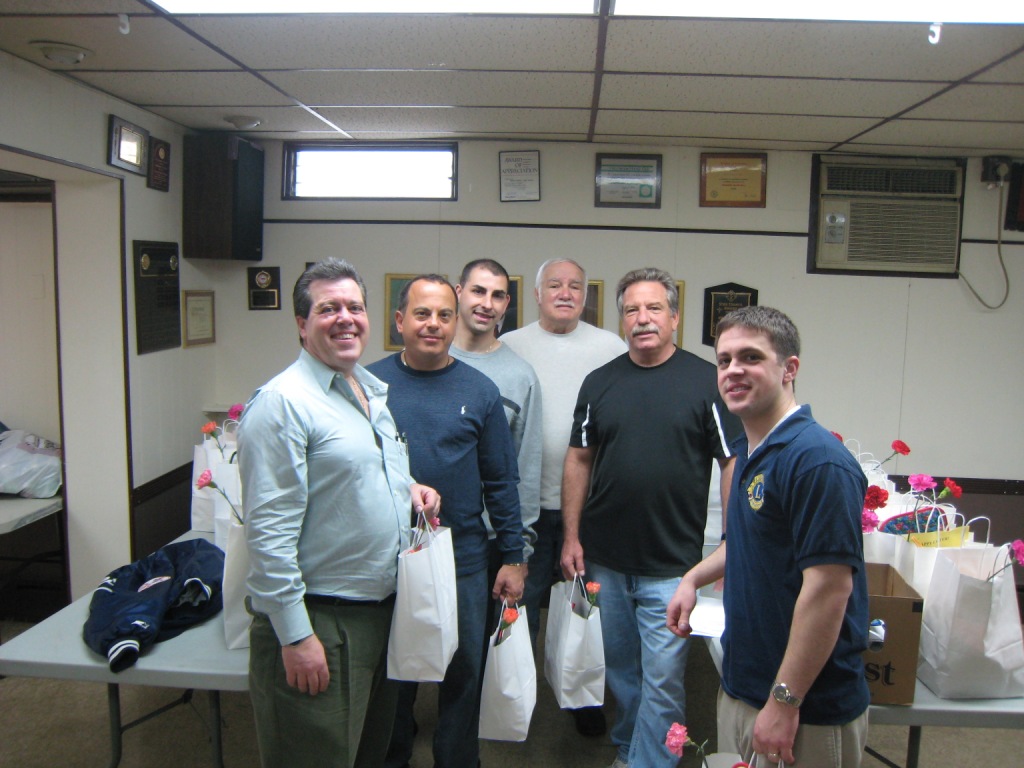 Photo (from l. to r.): Joe Papavero Sr., Dr. Robert Marchese, Nicholas Bamonte, Dominic Coticchio, Joe Reklis and Joseph Papavero Jr.
On these occasions, Knights and Lions members meet at the Knights of Columbus Hall on Grand Avenue to divide out the delivery routes and put the meals together. Knight Joe Reklis diligently works to heat the hot meals in the oven so they're ready for delivery. Other Lions and Knights members take a list of recipients and go on their way house-to-house delivering the meals. This year, Knights Joe Reklis, John Curry and Dominic Coticchio and Lions Joseph Papavero, Joseph Papavero Jr., Dr. Robert Marchese, Joe Grippo, Nicholas Bamonte, Michael Locascio and Murray Molina turned out to make the project a success.
Each house and family delivered to is presented with their hot meal and a number of side dishes, snacks and other contents, which helps make their holiday a little bit happier and brings smiles to all of their faces. Lions and Knights members can attest to the gratitude and appreciation the recipients have each and every time throughout the year that the meals are distributed. There are many people in our own communities in need of assistance and groups like the Lions and Knights are always receptive to ways to lend a hand and chip in.
Those interested in helping in these projects and other projects like it, may stop into one of the groups' meetings throughout the year for more information about membership. The Knights of Columbus meet at their Maspeth hall on Grand Avenue each 1st and 3rd Thursday of the month and the Maspeth Lions meet at O'Neill's Restaurant on the 2nd and 4th Thursday of the month, both clubs meeting at 7 PM.
For more information, please call Lions Public Relations Joseph Papavero at (917)559-0707.
---