The Lions Den
Newswire
Lions Update - February 2009

By: Joseph A. Papavero, Public Relations Chairman
(Note: See our News Articles in the Times Newsweekly and Queens Ledger Newspapers)
---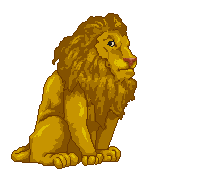 Now one month into the New Year 2009, the Lions have started off roaring with new projects and events. Throughout the Holiday Season, the Lions held their annual Christmas parties for the Children of St. Vincent de Paul and the residents of Midway Nursing Home. They also helped sponsor the Senior Citizens Christmas Party at Maspeth Self-Help Center. Now that the holidays have come and gone, the Lions are focusing on what promises to be a busy year in the Maspeth Community.
The first event to be held by the Lions this year is the Marlin Art Auction on Saturday, March 7th, 2009 at St. Stanislaus Parish Hall. Held in conjunction with St. Stanislaus Parish, the Art Auction promises to be a night of fun for all. With a recession-friendly $8.00 per person admission, which includes unlimited Wine, Cheese, Coffee and Cake, patrons will enjoy an art auction with a selection for everyone. The art is brought in by Marlin Art, an organization that conducts over 500 live auctions each year, raising millions of dollars for various worthy causes around the country. Their art selection has something for everyone and of all ages, from abstracts to famous artists to sports to floral designs and much more. All who attend are eligible for door prizes, food, drink and entertainment. At 6:30 PM, the doors will open for a preview of the art. The auction itself will begin at 7:30 PM, so don't be late or you'll miss out! For more information regarding the art auction, please contact Lion President Joe Abramaitis at (917) 952-2156 or the St. Stanislaus Rectory at (718)326-2185.
The Lions Club has also added 2 new members over the holiday season. At our December meeting, new Lion member Richie Kichinski was sworn in by his cousin, Lion Recording Secretary Peter Wolyniec and new Lion member Nicholas Bamonte was sworn in by his cousin, Lion Treasurer Joseph Papavero Sr. Welcome to our new Lions!
The Maspeth Lions Club have also been busy making many donations to various organizations in and around Maspeth and beyond. The club's most recent donation was a $500 donation to Vacation Camp for the Blind. This charitable donation sponsors a building on the property that will provide housing and activities to those who attend these camps. The Lions became aware of this organization through Lion member Khalid Musa, a vision-impaired Lion member who has been instrumental in helping the Lions connect with various organizations that provide services for the blind.
The next Lions meeting will take place on Thursday, February 12th, at 7 PM at O'Neill's Restaurant, located at 64-21 53 Drive in Maspeth. This February meeting will celebrate St. Valentine's Day. The second February meeting will be held on Thursday, February 26th at the same time and place. Feel free to just stop into one of our meetings – The Maspeth Lions Club is always looking for new members and, in fact, encourages new members to join now! We are looking forward to meeting you and welcoming you into our club!
---