The Lions Den
Newswire
Lions Update - January 2010

By: Joseph A. Papavero, Public Relations Chairman
(Note: See our News Articles in the Times Newsweekly and Queens Ledger Newspapers)
---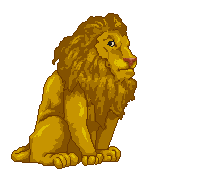 Fall has now come to an end. The winter has begun to set in and the weather has been getting colder, but the Maspeth Lions Club is just heating up with their continuous efforts and recent holiday happenings.
The fall was a busy season for the Lions Club this year, as they held their most recent Winery & Casino Bus Trip to Connecticutís Jonathan Edwards Vineyards and Foxwoods Casino. The trip was very successful and helped the club raise funds to support their winter events and future projects. All who attended enjoyed a couple of hours of wine tasting and a tour of the winery, which was followed by five hours of gaming and entertainment at the Foxwoods Casino.
This fall, the Maspeth Lions welcomed two new members, Daniel Doremus and Stephen DeSalvo. Daniel is an accountant with Condon, OíMeara, McGinty and Donnelly, CPA and Stephen is the Alumni Director of the Mount Sinai School of Medicine. The Lionsí goal is to continue to grow so that it can better serve the community.
As the winter arrives, the Lions have once again been busy. On Thursday, December 10th, they held their annual Charter Night Dinner Dance & Christmas Party at Russoís on the Bay. As a result of the event being well-attended and Lions membersí diligent efforts in selling raffle tickets for the 50/50 drawing, the club once again raised a significant amount of funds to help support their projects. At the event, several Lions were honored for various accomplishments and were presented with awards. Dr. Robert Marchese received the Robert J. Uplinger Award for distinguished service, Marilyn McAndrews received the Melvin Jones Award for her continued efforts with the Lions Eye Bank and Joseph Abramaitis received the Past Presidentís Award for his service as past-president.
Then, on December 13th, the Lions made their annual Christmas visit to Midway Nursing Home. Lion members brought Christmas cheer to the residents there, greeting them with cookies, gifts, entertainment, music and sharing with them some of their time to play games, talk and have a good time together. The residents and Lions members all had a great time and even had a surprise visit from Santa Claus.
This past Saturday, December 19th, was the Maspeth Lions Childrenís Christmas Party at St. Stanislaus Parish Hall. Underprivileged children from different local areas all gathered for a special Christmas gathering with the Lions. They enjoyed entertainment provided by some Maspeth Lions clowns, were given all kinds of snacks and goodies, enjoyed a full lunch provided by Three Sons Restaurant & Pizzeria and received an assortment of Christmas gifts from the Lions. In addition to singing Christmas carols and a comedy show from the clowns, they also got to have some time with Santa Claus & Mrs. Claus, who came in for a visit. The Christmas Party was a great day of fun and games which brought bright faces and smiles to all the children.
For the New Year in 2010, the Lions will be launching their Leo Club, which will be for teens and young adults ages 12-21. The Leo Club will be like a young personís Lions Club that will act as a liaison to the Maspeth Lions in helping provide community service in the Maspeth area and will assist the Lions in all their charitable events. However, the club will have its own elected officers, hold its own meetings and conduct their own fundraisers and charities, all under the adult supervision of the Maspeth Lions of course. It will work with the local elementary schools to help get young people more involved in positive projects for the community. The Leo Club will be formed and begin its operations at a date to be announced in January 2010. For more information regarding the Leo Club, please contact Michael Locascio at (347)203-4847 or Richard Kichinski at (917)771-6409.
All who are interested in the many projects the Maspeth Lions Club hold each year may visit maspethlions.org. Feel free to stop in and visit with us at one of our meetings, held each 2nd and 4th Thursday of the month at 7 PM at OíNeillís Restaurant. Meeting dates are subject to change, so be sure to check our websiteís upcoming events section for the next meeting date
---